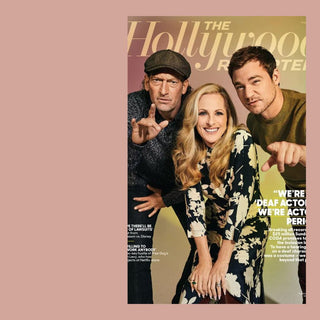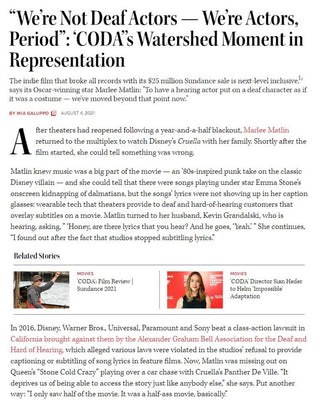 AS SEEN IN
"We're Not Deaf Actors - We're Actors, Period."
"To have a hearing actor put on a deaf character as if it was a costume — we've moved beyond that point now." - Marlee Matlin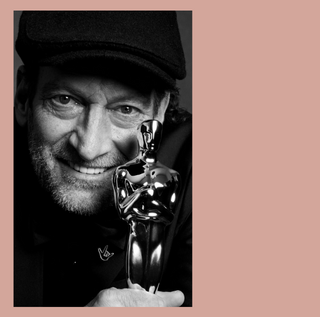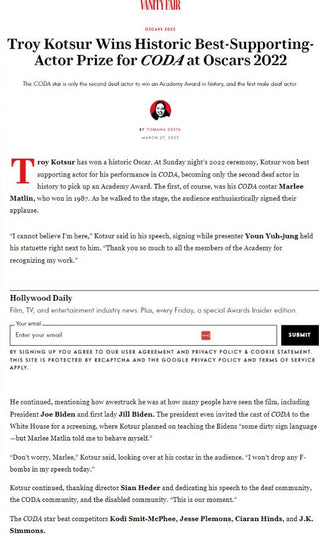 AS SEEN IN

"Troy Kotsur Wins Historic Best Supporting Actor Prize for 'CODA' at Oscars 2022"
AS SEEN IN
"Troy Kotsur's Historic Oscar Win for 'CODA' Is Only the Beginning"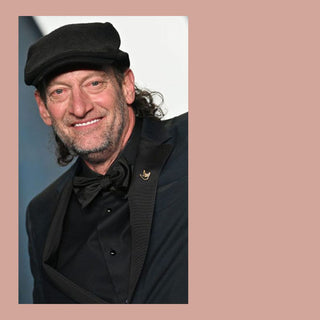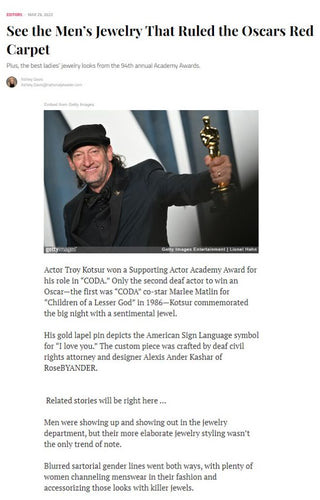 AS SEEN IN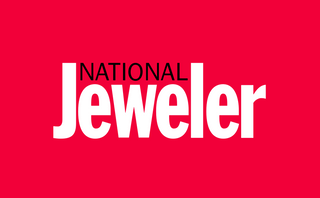 "See the Men's Jewelry That Ruled the Oscars Red Carpet"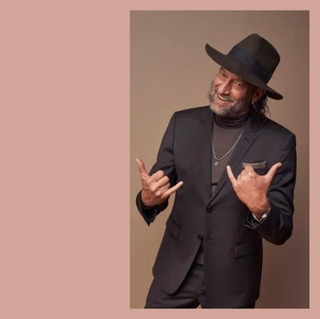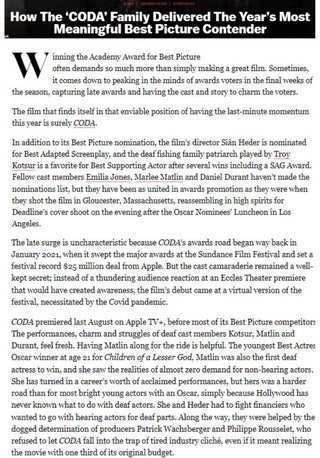 AS SEEN IN

"How The 'CODA' Family Delivered The Year's Most Meaningful Best Picture Contender"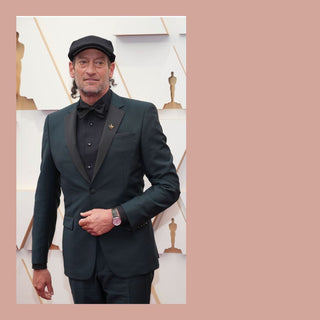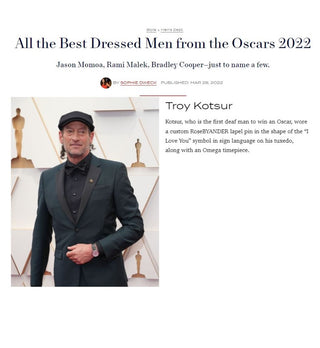 AS SEEN IN

"The Best Dressed Men from the Oscars" featuring Tony Kotsur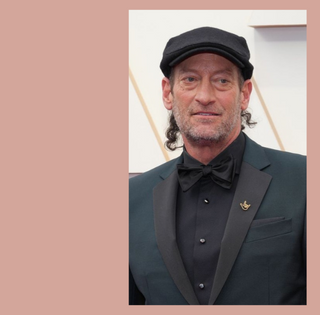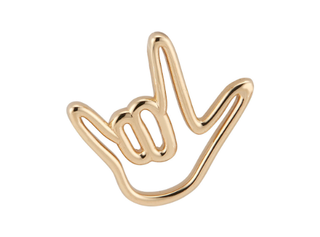 AS SEEN IN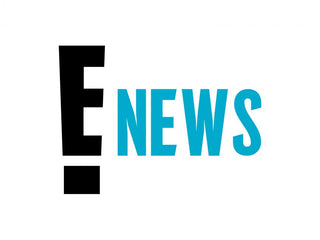 "Oscars 2022: The Most Eye-Catching Accessories on the Red Carpet"
The CODA star, who later became the first deaf man to win an Oscar, wore a custom Gold Plated Love Sign™ Pin in the shape of the "I Love You" symbol in sign language on his BOSS tuxedo.