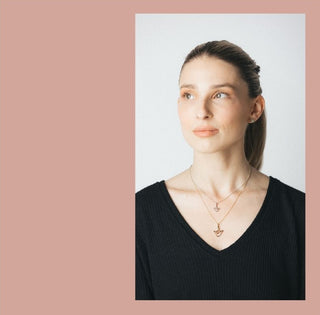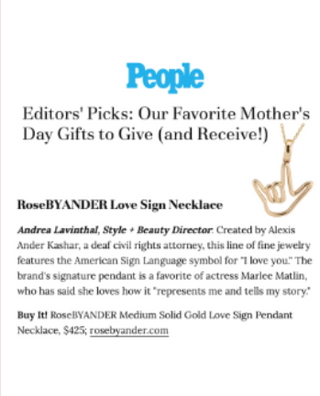 AS SEEN IN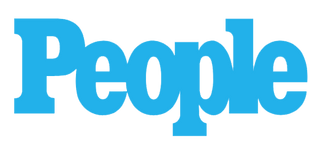 Here's what PEOPLE Style Editors are buying their loved ones -- and themselves!
Andrea Lavinthal, Style + Beauty Director: Created by Alexis Ander Kashar, a deaf civil rights attorney, this line of fine jewelry features the American Sign Language symbol for "I love you." The brand's signature pendant is a favorite of actress Marlee Matlin, who has said she loves how it "represents me and tells my story."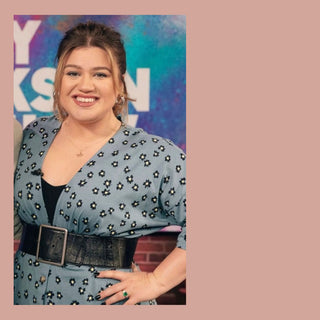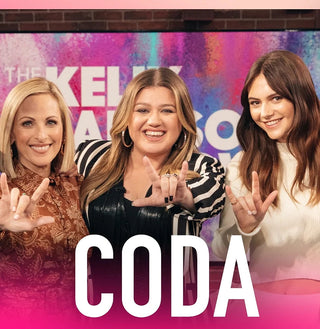 AS SEEN IN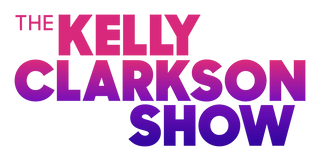 Oscar-Nominated 'CODA' Cast Gifts Kelly Clarkson One-Of-A Kind ASL Pendant
"It's all love with the cast of the Oscar-nominated film "CODA!" Star Marlee Matlin presents Kelly with a one-of-a-kind "I love you" sign pendant, and explains the power and passion behind American Sign Language and why it makes the deaf acting community "damn good actors."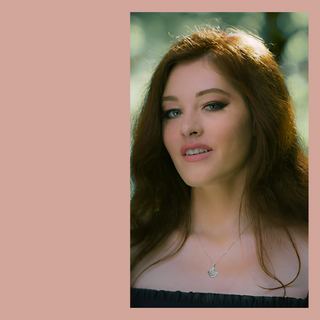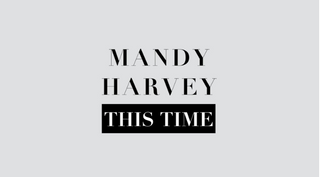 AS SEEN IN
MANDY HARVEY - THIS TIME
See the LoveSign Pendant in the new Mandy Harvey music video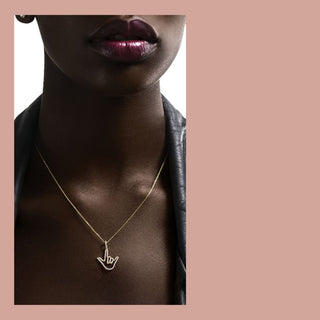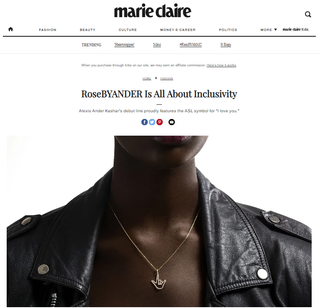 AS SEEN IN

"The Statement Jewelry Brand That's All About Inclusivity"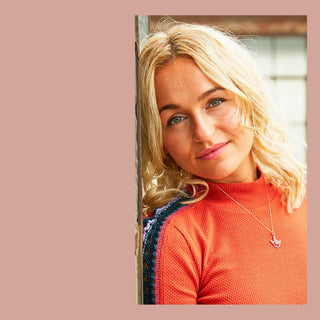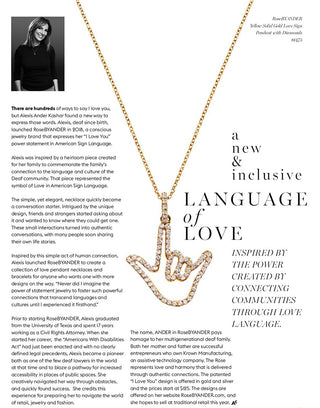 AS SEEN IN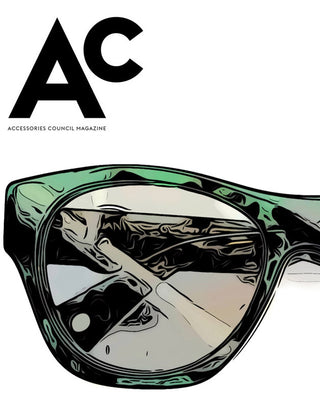 Featured in Accessories Council Magazine Issue 2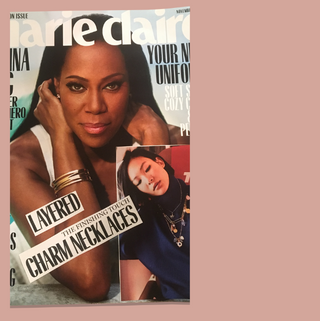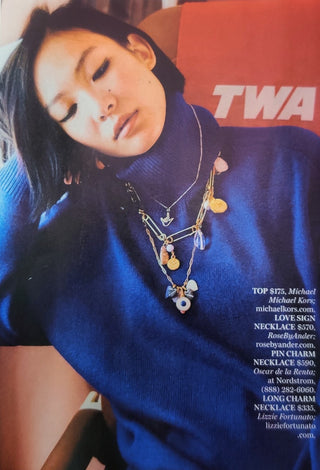 AS SEEN IN

Marie Claire | November 2019 Print Issue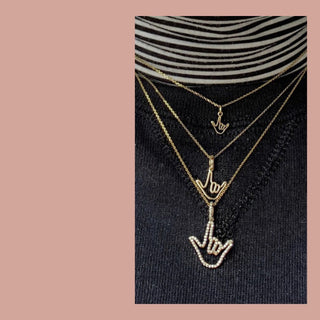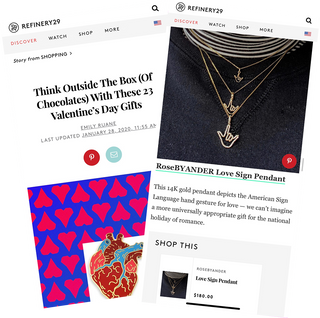 AS SEEN IN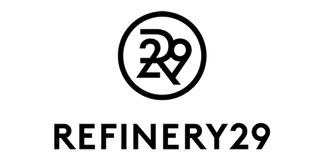 The Love Sign™ Pendant was recognized as the most universally appropriate gift for romance in Refinery29's Valentine's Day Gift Guide.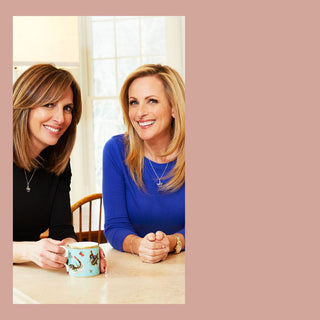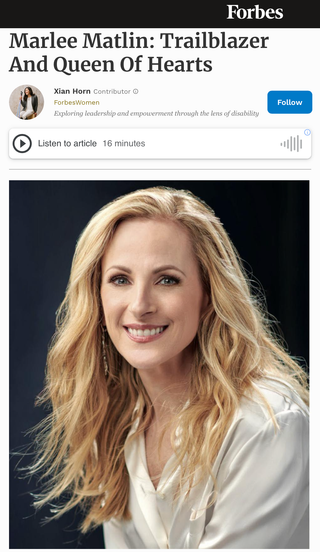 AS SEEN IN

"Marlee Matlin: Trailblazer and Queen of Hearts"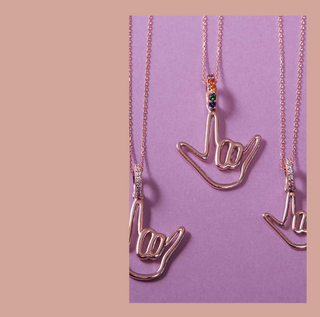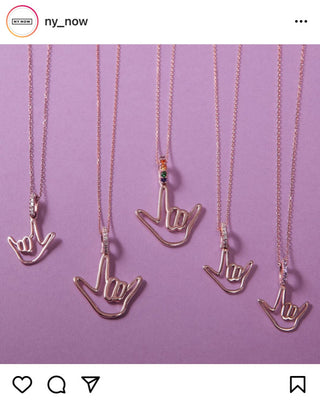 AS SEEN IN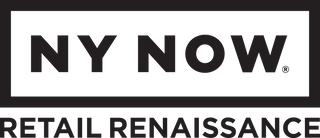 Announced as "The Brand to Watch" by.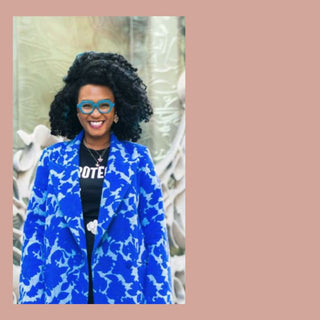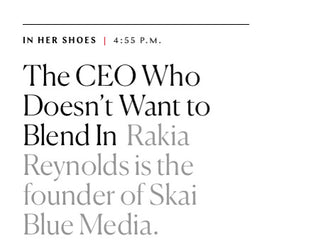 AS SEEN IN

by Sarah Spellings for New York Magazine's The Cut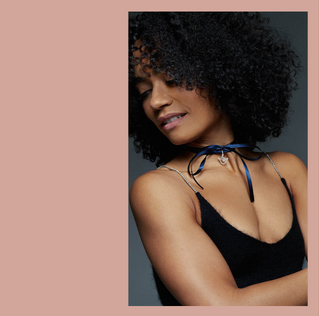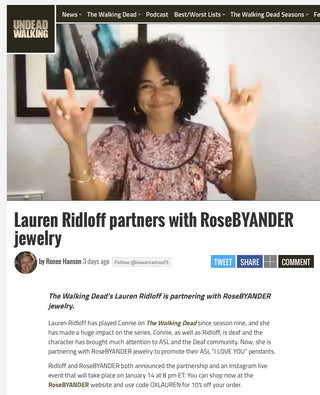 COLLABORATION
"Lauren Ridloff partners with RoseBYANDER Jewelry"
3 Big Trends at CES This Year Small-Business Owners Should Pay Close Attention To
From improving sleep to addressing diversity, this year's conference is helping the little guy.
An article by Elizabeth Gore, President and Chairwoman, HelloAlice.com for INC. Magazine

From Life to Law: The Making of An Advocate
"My earliest memory as an advocate was at age 5.  As the only deaf student in my school, I had to adapt quickly to my classroom when making new friends. Unlike most 5-year-olds, I taught my friends unique communication skills, such as making sure their lips were clearly visible and teaching them the sign language."
An article by Alexis Kashar for Thrive Global